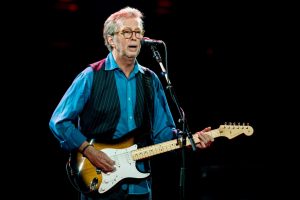 Library picture Eric Clapton
The Beatles thought about sacking guitarist George Harrison and replacing him with Eric Clapton.
Harrison had "quit" the band following a row about his songs being included on albums.
The story comes from an unheard tape interview recorded with John Lennon in 1969.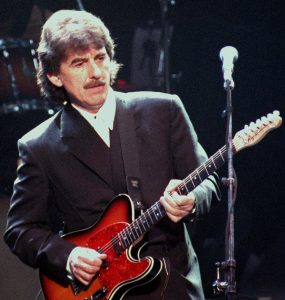 George Harrison
On the tape, Lennon said:
"[Harrison is a] festering wound and we allowed it to go deeper, and we didn't even give him any bandages.
"I think if George doesn't come back by next week, we ask Eric Clapton to play."
The revelation comes from more than 120 hours of never heard tapes and more than 50 hours of never seen footage.
Director Michael Lindsay-Hogg gathered the material during the making of The Beatles last LP Let It Be.
The information will be used in Peter Jackson's three-part documentary "The Beatles Get Back".
The television series marks the 50th anniversary of Let It Be being released.