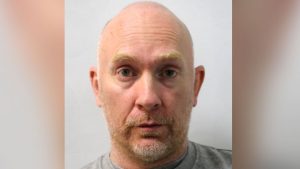 Wayne Couzens
Former policeman Wayne Couzens will die in prison after being given a whole-life sentence for murder, rape, and kidnap.
Couzens, 48, used his warrant card and handcuffs to take Susan Everard as she waked home from a friend's house in Clapham, South London..
The firearms officer – a married father of two – drove Ms Everard, 33, to rural Kent before raping and killing her.
he then tried to dispose of her body by fire.
Lord Justice Fulford said Couzens had offered no explanation for the murder.
He said Ms Everard was a "wholly blameless victim of a grotesquely executed" crime while "she was simply walking home".
Lord Justice Fulford said the circumstances of the case were "devastating, tragic and wholly brutal".
He said Ms Everard was "a wholly blameless victim" of a "grotesque" series of offences which culminated in her death and disposal of her body.
The evidence against Couzens was "unanswerable" and there was "no credible innocent explanation".
Couzens went "hunting a lone female to kidnap and rape" having planned his actions in "unspeakably" grim detail, the judge said.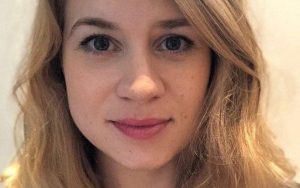 Sarah Everard
Sarah's family watched on in court as Lord Justice Fulford said:
"A great deal has been said about the devastating tragic, and wholly brutal death of Sarah Everard.
"Two things must not be forgotten. First, the victim. Who she was and what happened to her in early March.
"Her personal circumstances and her untimely death coupled inevitably with the impact on her family and those who were close to her are a critical consideration.
"And second, notwithstanding that vital factor, the sentence that I pass on the defendant must be justice in the all-important sense….and I must focus on the factors that are properly relevant and nothing else.
"Sarah Everard was a wholly blameless victim of a grotesquely executed series of offences which culminated in her death…she was simply walking home mid evening.
"She was an intelligent, resourceful, talented and much-loved young women still in the early years of her life.
"I have not the slightest doubt that the defendant used his position as a police officer to coerce her in pretence to lure her into his car which he had hired for this purpose.
"It is most likely he said that she had breached the Covid restriction that were being enforced. Any explanation other than coercion fails to take into account her character.
"I need to stress the guilty plea will be taken fully into consideration, his age, his hitherto good character and that he is the father of two children.
"The degree of preparation and the length of time it extended is to be stressed.
"What [Sarah] would have had to endure would have been as bleak and agonising as it is possible to imagine.
"Ultimately she was raped and strangled to death."
On Wayne Couzens' mental health, Lord Justice Fulford said:
"The defendant's wife described his concerns and particularly his financial difficulties.
"He suffered from lack of a sleep and on occasion tinnitus.
"Although there is no history of depression, he may have suffered from episodes of mild depression at the relevant time.
"As doctors have described, depression does not lead to the actions like these."
The judge also said that Couzens has failed to give a proper explanation.
"The defendant sought to minimise his accountability.
"At no stage has he offered any kind of full explanation as to what happened."
After the sentencing at the Old Bailey Ms Everard's family issued a statement:
"We are very pleased that Wayne Couzens has received a full life sentence and will spend the rest of his life in jail.
"Nothing can make things better, nothing can bring Sarah back, but knowing he will be imprisoned forever brings some relief.
"Sarah lost her life needlessly and cruelly and all the years of life she had yet to enjoy were stolen from her.
"Wayne Couzens held a position of trust as a police officer, and we are outraged and sickened that he abused this trust in order to lure Sarah to her death.
"The world is a safer place with him imprisoned.
"It is almost seven months since Sarah died and the pain of losing her is overwhelming.
"We miss her all the time.
"She was a beautiful young woman in looks and character and our lives are the poorer without her.
"We remember all the lovely things about Sarah – her compassion and kindness, her intelligence, her strong social conscience.
"But we especially like to remember her laughing and dancing and enjoying life.
"We hold her safe in our hearts.
"We are immensely grateful to the police and legal team who worked on Sarah's case.
"We cannot thank them enough for their meticulous and painstaking work and for their constant support.
"We also send our heartfelt thanks to our family and friends for comforting us through this terrible time."
And John Apter, the chairman of the Police Federation of England and Wales, said:
"I have not commented during the judicial process but now Couzens has been sentenced I can.
"This predator is an absolute disgrace to the police service, and I am totally ashamed that he was ever a police officer.
"I am proud to carry a warrant card, but this vile individual's abuse of that authority has cast a shadow on all those who work within policing.
"He has brought disgrace to our uniform.
"The way he took advantage of Sarah's trust makes me feel sick to the stomach.
"No sentence will ever ease the pain for the family and friends of Sarah or undo the terrible damage this disgusting man has done.
"He doesn't deserve to have another single day of freedom and I hope every day he spends in prison is a long one.
"My thoughts, and those of all my colleagues, remain entirely with Sarah's family and friends."
The Crown Prosecution Service released a video about the case: