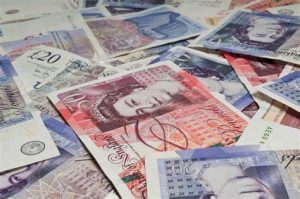 The Bank of England has warned it will withdraw old £20 and £50 notes as legal tender in one year.
It is calculated more than £24 billion worth of the notes are still in circulation.
There is £9 billion in £20 notes – more than 450 million.
And £15 billion in fifties – about 300 million notes.
People are being encouraged to spend the money or put it into a bank or Post Office account.
The high-value notes have been replaced with polymer versions.
The newly introduced £20 features artist J.M.W Turner and the £50 Enigma code-breaker Alan Turing.
After the cut-off date of September 30th, 2022, banks might still accept old notes – but they are not obliged to.
Shops and other services will also no longer be legally required to accept them from that date.
Sarah John, chief cashier at the Bank of England, said:
"In recent years we have been changing our banknotes from paper to polymer because this makes them more difficult to counterfeit, and means they are more durable.
"We want to remind the public that they have one year from today to spend their paper banknotes."