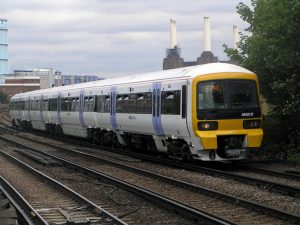 One of Britain's busiest rail networks has been taken over by the Government after in investigation into "missing money".
Southeastern Railway runs the key commuter link into London.
It appears the network has failed to declare millions of pounds of funding that should have been returned to Treasury coffers.
It's thought as much £25 million has not been declared.
Transport Secretary Grant Shapps said:
"There is clear, compelling, and serious evidence that LSER has breached the trust that is absolutely fundamental to the success of our railways.
"When trust is broken, we will act decisively."
The Serious Fraud office has been asked to investigate the missing millions.
The companies that run Southeastern – Go-Ahead and Keolis – claim the money has been returned after an independent review.
Clare Hollingsworth, Go-Ahead chairman, said:
"We recognise that mistakes have been made and we sincerely apologise to the Department of Transport."
Services and fare prices will not be affected by the takeover.