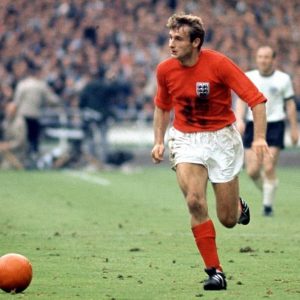 Liverpool's Roger Hunt – a striker in England's 1966 World Cup winning squad – has died.
He was aged 83.
Hunt scored a record breaking 244 goals for Liverpool.
The club posted to Twitter:
"We are mourning the passing of legendary former player Roger Hunt.
"The thoughts of everybody at Liverpool Football Club are with Roger's family and friends at this sad and difficult time.
"Rest in peace, Sir Roger Hunt 1938 – 2021."
Liverpool manager Jurgen Klopp said:
"It's really sad news and our thoughts and our love go to his family.
"Unfortunately, it feels too frequent in this moment we are saying farewell to these giants of our club.
"Roger Hunt comes second to no one in his importance in the history of Liverpool FC, that much is clear."
Hunt made his international debut in 1962.
He played 34 times for England and scored 18 goals.