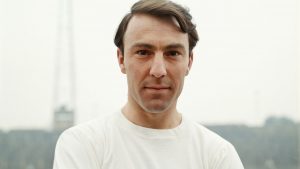 Jimmy Greaves – the former Tottenham Hotspur and England striker – has died.
He was aged 81.
Greaves scored 266 times for Spurs – a club record.
And his 37 goals in the 1962-63 season also stays a record.
He was also a key player in England's 1966 winning World Cup squad, though he did not play in the final.
Greaves scored 44 goals for his country in a mere 57 games.
Spurs confirmed the news in a statement, saying:
"We are extremely saddened to learn of the passing of the great Jimmy Greaves.
"We extend our deepest sympathies to Jimmy's family and friends at this sad time.
"Rest in peace, Jimmy."
After leaving football Greaves became a television pundit with Liverpool's Ian St John.
The show "Saint and Greavsie" was a huge hit in the 80s and 90s.
Its light-hearted approach to football has been much copied by other presenters.
Greaves died at home in the early hours of Sunday morning.
He is survived by his wife Irene and four children.