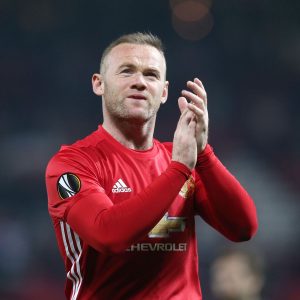 Former England star striker Wayne Rooney is set to make £21 million after winding up his image rights company.
Rooney can expect a £20,849,000 pay cheque from the decision.
The company's assets are £1 million in property, £8.9 million in investments, plus £11.9 million owed to the firm Stoneygate 48 Ltd.
However, there are liquidation costs of nearly £1 million to be paid.
Rooney -a Manchester United legend and now manager of Championship side derby County – set up the business in 2008.
A spokesman on behalf of Stoneygate 48 Ltd said:
"The directors have decided to put the company into solvent ­liquidation as it is no longer required.
"All debts will be paid in full, and money will be returned to shareholders.
Rooney, 35, has a 100% holding of thew share capital – meaning all money owed goes to him.
An image rights company can include anything about a player or performer – face, voice, autograph, even a squad number.
Rooney is a record goal scorer for both England (53) and Manchester United (253).