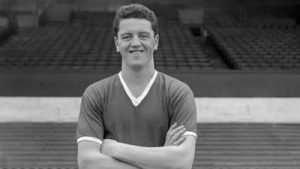 A rare watch presented to Busby Babe Tommy Taylor for playing in the World Cup is up for sale.
The Swiss made silver Mondavo automatic is inscribed:
Championnats du Monde de Football.
It has the name T Taylor, Manchester United, and the date 1954.
It was given to him at the start of the tournament in Switzerland.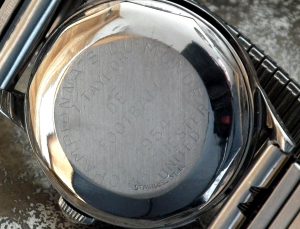 Chris Clark, 57, of Sonning Vintage Watches in Reading, said:
"This is a great opportunity to own a piece of football history.
"The watch ties together a Manchester United legend and the World Cup.
"I bought the watch some ten years ago from a fellow dealer.
"I understand bought it from a member of the Taylor family
"I had to have it because we're a relatively small business but focus on having some of the best and most interesting watches we can find.
"To find a great Swiss brand linked to the World Cup – it was held in Switzerland in 1954 and as the home of the watch industry – was too good an opportunity to miss.
"It is a unique timepiece worthy of a collector or a museum."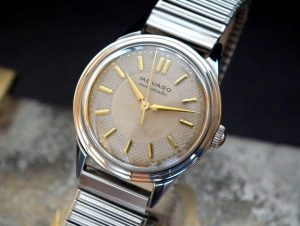 Tommy Taylor was a prolific free-scoring centre forward for United and England.
Many regard him as one of the greatest strikers for club and country.
He was said to be an "imperious" header of the ball and blessed with a magical first-time touch.
In 191 appearances for United he hit 131 goals – two goals every three games, a record still unsurpassed.
He scored 16 goals in 19 outings for England.
However, Taylor's brilliance was cut short when the Manchester United plane crashed in Munich in 1958.
He was aged 26.
The team's British European Airways Flight 609 failed on its third attempt to take off from a slush covered runway at Munich-Riem Airport.
There were 23 fatalities – including eight United players and some of the brightest hopes for England's football future.
Technically, Taylor – who worked down a pit aged 14 before doing his National Service – was not a Busby Babe.
He was a Yorkshireman bought from Barnsley in 1953 for £29,999.
Matt Busby insisted on the fee being below £30,000 to prevent Taylor being labelled the first player at that price.
It's said the extra pound was given to the tea-lady.
Taylor was picked for England for the 1954 Jules Rimet World Cup by manager Walter Winterbottom
His team mates included Billy Wright, Stanley Matthews, Tom Finney and Nat Lofthouse.
England lost 4-2 in the quarter finals to Uruguay.
West Germany went on to lift the trophy for the first time after beating favourites Hungary.
The watch is for sale at £3,900