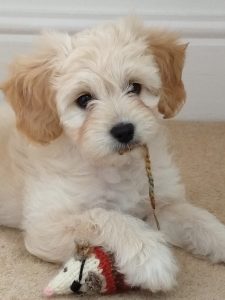 Dog owners are looking to give up the pets they bought during lockdown, reports a rescue charity.
The Dogs Trust said it had seen a 35% increase in inquiries about handing back dogs.
People are rethinking being a dog owner as lockdown rules have eased.
The sales of dogs and cats soared during the early days of the Covid-19 pandemic.
People sought solace and comfort with pets – forcing up prices to thousands of pounds.
The Dogs Trust says prices doubled with puppy dogs costing £2,000
The demand sparked a series of dog-thefts.
Owen Sharp, the charity's chief executive, said:
"Following the boom in pet ownership during the pandemic which saw millions of us delighting in the companionship of a dog, today's figures have sadly come as no surprise to us.
"As owners' circumstances change, puppies grow into boisterous 'teenagers' and the country unlocks, many owners are being forced to reconsider the place in their lives for their pet."