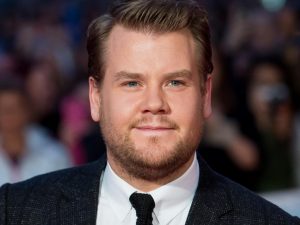 James Corden has been awarded a restraining order against a female fan who pesters him to marry her.
The woman has called at his home and "vented" her frustrations that the star is already married.
She insists he should marry her instead.
TMZ reports Corden's legal team went to court in Los Angeles to obtain a temporary restraining order against the 30-year-old unnamed woman.
Documents seen by the magazine say the woman staked out the home he shares with his wife Julia Carey and their three children, Max, 10, Carey, six, and Charlotte, three.
The stalker even camped outside the house in her car for six days.
She left when the police were called.
Corden, 43, also claimed the woman turned up at the studios where he records "The Late Late Show".
The judge granted a temporary restraining order, which requires the unnamed woman to stop all attempts to contact him.
She must also stay 100 yards away from the "Gavin and Stacey" actor, his wife, and their children.