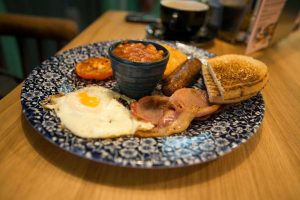 Pub chain JD Wetherspoon has run out of toast – the latest victim of delivery shortages.
The company's supply of bloomer bread has been hit by labour problems at the bakery.
A spokesman for Wetherspoons said:
"A supplier of bloomer bread to Wetherspoon has had labour difficulties at its production facility.
"Thirteen breakfast menu dishes have bloomer bread as part of the meal.
"Eleven other breakfast meals are unaffected, including meals which have breakfast muffins, breakfast wraps and eggs Benedict."
Last week Wetherspoons apologized to customers after some pubs ran out of Heineken, Carling and Coors beers.