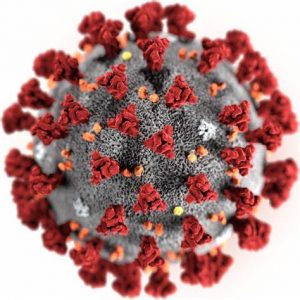 The Government is considering an October "firebreak" lockdown if Covid-19 hospital figures continue to raise, reports a leading scientist.
It's feared unless something is done quickly the current escalation in hospitalisations could overwhelm the NHS.
A member of the Scientific Advisory Group for Emergencies (Sage) has told the i news that Britain is about to enter an "unexpected peak" of coronavirus infections.
It's said a full lockdown would be the last resort – but plans are in place for a "firebreak".
The source told the i:
"This is essentially the precautionary break that Sage suggested last year.
"It would be sensible to have contingency plans, and if a lockdown is required, to time it so that it has minimal economic and societal impact."
"We are going to be at a peak, albeit an extended peak, quite soon, so it's not really the same situation as last year, when failure to reduce prevalence would have resulted in collapse of NHS and people dying in car parks.
"Hospitals might be overflowing before deaths reach the same level.
"Acting early will prevent this level."
It's believed if necessary, the "firebreak" would be introduced as an extension to the October half-term.