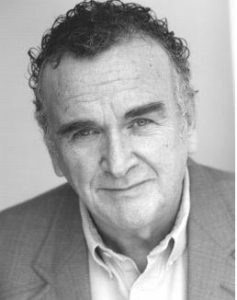 Tony Selby – a former Doctor Who and EastEnders actor – has died. He was aged 83.
Selby had a career that spanned 70 years.
He was a regular television character.
And he appeared in the film Alfie in 1966 starring opposite Michael Caine.
Selby's management company, LCM, said:
"With great sadness we announce that actor Tony Selby passed away peacefully in London yesterday.
"In a career spanning 70 years in theatre, film and TV, Tony was highly respected and loved by family, friends and colleagues.
"His renowned sense of humour will be missed by us all."
Tony appeared in Get Some In! – a comedy about National Service life in the Royal Air Force.
He played intergalactic conman Sabalom Glitz for nine Doctor Who episodes from 1986 to 1987.
And he appeared in EastEnders in 2002 as Clive Mitchell, the uncle of character Phil Mitchell.