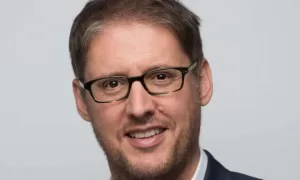 The Confederation of British Industry (CBI) has warned staff shortages could last for another two years.
The group is urging the Government to act now to tackle the problem.
It warns the lack of workers goes beyond a paucity of HGV drivers.
Tony Danker, CBI Director-General, said:
"While the CBI and other economists still predict growth returning to pre-pandemic levels later this year, furlough ending is not the panacea some people think will magically fill labour supply gaps.
"These shortages are already affecting business operations and will have a negative impact on the UK's economic recovery.
"Other European countries are also experiencing staffing shortages as their economies bounce back.
"In the UK, many overseas workers left during the pandemic, affecting sectors including hospitality, logistics and food processing, and new immigration rules make replacing those who left more complex."
He added: "The Government's ambition that the UK economy should become more high-skilled and productive is right.
"But implying that this can be achieved overnight is simply wrong, and a refusal to deploy temporary and targeted interventions to enable economic recovery is self-defeating."
A Government spokesman said:
"We are closely monitoring labour supply and working with sector leaders to understand how we can best ease particular pinch points.
"Similar challenges are being faced by other countries around the world.
"We want to see employers make long-term investments in the UK domestic workforce instead of relying on labour from abroad.
"Our Plan for Jobs is helping people across the country retrain, build new skills and get back into work."
"The Government encourages all sectors to make employment more attractive to UK domestic workers through offering training, careers options, wage increases and investment."