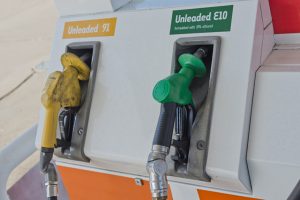 An eco-friendlier petrol is being introduced to Britain – but a quarter of drivers don't know if they can use it.
The Government plans to make E10 the new standard petrol grade – replacing E5.
It has less carbon and more ethanol made from plants.
However, an RAC survey has revealed 24 % of motorists are unaware of the new fuel – and 27 % didn't know if they could put it in their vehicles.
The Department of Transport calculates E10 fuel could cut carbon emissions by 750,000 tonnes a year – equivalent to taking 350,000 cars off the road.
All petrol vehicles made after 2011 should accept E10.
But, the RAC reckons, more than 600,000 older ones will not be compatible.
The Government has set up a website where owners can enter registrations numbers to check if vehicles will run on E10.
Nicholas Lyes, of the RAC, said:
"Drivers who will continue to rely on E5 will also need to make sure the filling station they're visiting stocks the fuel in the first place, or risk running out of fuel and having to call on their breakdown provider.
"We'd also like to remind owners of classic cars that need to be careful not to accidentally top up with E10 and then leave it sat unused in the tank for long periods, something which can lead to expensive damaged plastics, metals and seals."
Check if your vehicle can run on E10 petrol – GOV.UK (www.gov.uk)