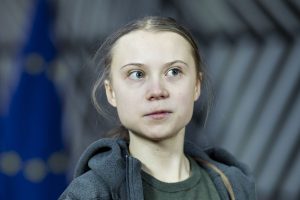 Teenage green campaigner Greta Thunberg has dismissed claims by Nicola Sturgeon that Scotland is "world leader" on tackling climate change.
The Swedish activist admitted some countries were "doing a bit more than certain others".
However, none in the Northern Hemisphere – including Scotland – is taking measures "close to what would be needed".
Ms Sturgeon has repeatedly said the SNP has brought in the most ambitious legal framework in the world to cut emissions.
There is a target to cut them by 75 % by 2030.
And she has pledged to make Scotland a net zero nation by 2045 – five years ahead of the rest of Britain.
Nevertheless, the SNP Government has failed to meet its annual greenhouse gas reduction target for three years running.
The SNP is hoping to bring into Government two Green politicians as junior ministers.
When asked on the BBC if Scotland was a world leader on climate change, Ms Thunberg, 18, said:
"No… I mean, there are some countries that do a bit more than certain others, but then if we look at it from a broader perspective then I think we can safely say there are no countries – at least in the global north – that are even doing close to what would be needed."
"We need to tackle this with a more systemic approach."
Liam McArthur, the Scottish Liberal Democrat climate change spokesman, said:
"The world's most famous environmental activist has a point.
"This SNP government has consistently missed Scotland's emissions targets and seems more concerned about agitating over another referendum than the climate crisis."