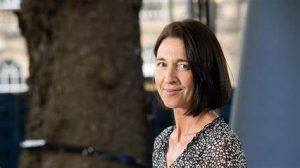 BBC reporter Sarah Rainsford has left Russia after Moscow refused to extend her work visa.
The expulsion comes during a tit-for-tat row between Britain and Russia.
Moscow believes its journalists are being discriminated against in the UK.
The BBC said the expulsion of Ms Rainsford was a "direct assault on media freedom".
The Government has tried – without success – to have the ban lifted.
Ms Rainsford posted pictures on Twitter from a Moscow airport before she boarded a flight out of the country.
"I have to leave Russia," she wrote.