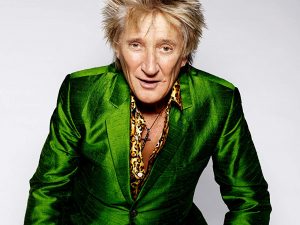 Sir Rod Stewart and his son Sean could avoid a trial for alleged assault after reaching an agreement.
Sir Rod, 70, and Sean, 40, face a year in prison if found guilty of the alleged scuffle with a hotel bouncer in Florida.
The couple deny the charges of "simple battery".
However, after 20 months of negotiations with the bouncer's lawyers the charges might be dropped.
Security man Jesse Dixon, 34, had been looking for compensation over the incident on New Year's Eve 2019.
Mr Dixon's lawyer Gawayne Kelly would not specify what the deal entailed.
He said: "The civil issue has been resolved – a full agreement has been made.
"My client is going to sign the appropriate documentation to allow the prosecutor to enter whatever agreement they want to with Mr Stewart.
"'Our client just wants to move on.
"He doesn't want to have Mr Stewart prosecuted.
"He just wants to put this incident behind him.'
The fracas happened at a hotel near the singer's home in Palm Beach, Florida.
Sir Rod was alleged to have punched Dixon after the family were refused entry to a party.