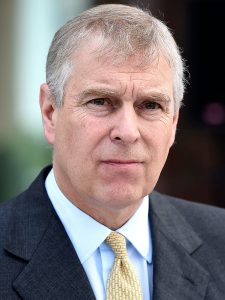 Prince Andrew has been offered £73 million to take a lie detector test live on television.
Andrew would be quizzed by a reporter about his involvement in the Jeffrey Epstein sex trafficking scandal.
The offer comes from film maker and author Ian Halperin.
He said he wants to help the Prince "clear his name".
Halperin has written a book about Epstein's relationship with Prince Andrew.
"Sex, Lies and Dirty Money By The World's Powerful Elite" investigates the lives of Epstein and those around him.
He claims Epstein and Andrew were very close – "like brothers".
Epstein hanged himself in prison while serving time for sex trafficking young girls.
Halperin said:
"It will be a pay per view event, hopefully the biggest pay per view in history, where Andrew gets $100 million for just turning up and taking the test.
"If he is as innocent as he says he is, he passes, and it clears his name.
"It is a great way for him to vindicate himself in 45 minutes.
"So, it is a win-win for him, and he would be able to make a donation to victims of child sex trafficking.
"It would make him look great.
"If he is hiding nothing then he should do it.
"Nobody has ever made that amount of money for 45 minutes work.
"And we will provide him with hair and make-up!
"I am open-minded about the result.
"I leave the door open for him to clear his name.
"I am bypassing this 'he says, she says' and cutting to the chase.
"A polygraph test will be 99.999 percent accurate."
It is alleged Prince Andrew slept with a 17-year-old girl after Epstein introduced them.
The Prince strenuously denies all allegations.