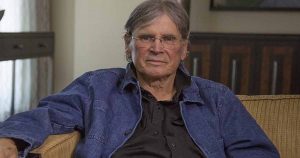 Don Everly has died at his home in Nashville. He was aged 84.
Don and Phil were The Everly Brothers – a double act that shaped the music of the 60s.
Rolling Stone magazine has described them as "the most important vocal duo in rock".
Their close harmonies were said to have influenced early 60s pop groups like The Beatles.
The Everly Brothers had a string of hits including Bye Bye Love, Cathy's Clown, and Wake Up Little Susie.
A family friend confirmed the death to the Los Angeles Times.
The spokesperson added:
"Don lived by what he felt in his heart.
"Don expressed his appreciation for the ability to live his dreams… with his soulmate and wife, Adela, and sharing the music that made him an Everly Brother."
Phil Everly died in 2014 aged 74.