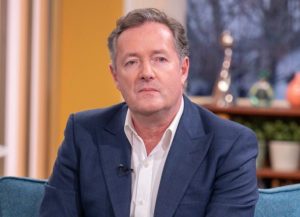 Ratings for Good Morning Britain have "fallen through the floor" since presenter Piers Morgan walked off air.
It's reported moral is rock-bottom among staff at the ITV Studios.
A few guest presenters have stepped in to try to boost the show's ratings.
But the ITV programme cannot regain its glory days.
More than 1.9 million viewers tuned into GMB when Morgan was at its helm with Susanna Reid.
In the past five months since Morgan quit during a row over Meghan Markle the numbers have headed south.
Figures are said to be about 500,000.
One GMB worker told the Mail Online:
"Whatever people thought of Piers he got the ratings up and month in month out he pulled in big interviews.
"Morale is on the floor and has been getting worse since Piers left.
"Now the show rarely gets any decent guests or is talked about.
"The constant chopping and changing of presenters hasn't helped and using Alastair Campbell was seen as a particular low point because he had no track record in presenting.
"Everyone on the show would absolutely love to see Piers come back because, in many ways, they feel that's the only way the ratings dive can be reversed.
"It's not beyond the realms because he still talks to Susanna and despite everything that happens, he is still in touch with many who worked on the programme."
Morgan, 56, said last June:
"Good Morning Britain's tumbling ratings have plunged to their lowest ever level as just 451,000 people tuned in to Wednesday's show with comedian Adil Ray sitting in my old chair.
"Newspaper reports suggest ITV want Susanna Reid to have a female presenting partner to stop the rot.
"If it appeases the woke brigade, I'm prepared to identify as a woman to get the ratings back to the peak of 1.9 million where I left them."
An ITV spokesperson said:
"Good Morning Britain's audience share year-to-date stands at 22%, which is in line with 2020, and up on 2019's audience share by 1.2 share points.
"The show's audience is holding up well therefore in 2021, and is also posting year-on-year increases for family audiences, and 16–34-year-old viewers."