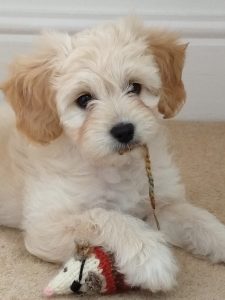 Measures are to be tightened to help halt the "grim trade" in puppy smuggling.
The Government is looking to raise the minimum age for imported puppies from 15 weeks to six months.
And there is to be a ban on dogs with cropped ears and docked tails.
Bringing heavily pregnant dogs to the UK would also be stopped.
Border controls have seen the number of dogs seized go from 324 in 2019 to 843 last year.
However, it's estimated more than 66,000 dogs were imported to Britain in 2020.
The surge in puppy smuggling comes as the Covid-19 pandemic has tempted people to buy a dog as a companion.
Some breeds in demand can cost as much as £3,000.
Animal Welfare Minister Lord Goldsmith said:
"Puppy smuggling is a grim trade, and we are determined to clamp down on it.
"Raising the minimum import age for puppies will help protect thousands of animals that are brought into the country each year and stop criminals looking to profit from the rise in demand for pets."
The charity Dogs Trust said it had taken in more than 2,000 puppies seized at UK borders since 2015.
Owen Sharp, CEO, said:
"We have seen puppies as young as four weeks old being smuggled into the country and dogs with open wounds from ear cropping as well as heavily pregnant dogs close to giving birth.
Animal welfare campaigner Dr Marc Abraham said the new proposals represented "significant progress in the fight against these cruel practices".