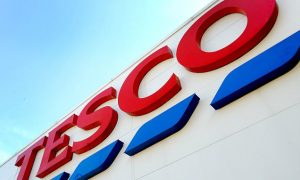 Tesco has said sorry and agreed to pay motorists compensation after they filled their cars with a mix of diesel and water.
Drivers were left stranded when their cars wouldn't start.
Fifteen customers were affected by the fuel pumps at Sandhurst in Surrey.
Most failed to leave the station, others only made it a few yards down the road.
They then faced hours waiting with motoring services to clear the fuel problem.
Tesco said:
"There was a brief window of time when a small number customers refuelled their cars from a fuel tank that had previously been closed due to water contamination.
"We are really sorry for the inconvenience caused and we are looking into how this happened.
"We are contacting customers who have made us aware that they were impacted, and we'll cover the cost of any repairs needed to their vehicles as a direct result of this."
Steve Lawson, one of the drivers affected, said:
"My car got about 100 metres, stopping in the service road, and I counted at least 15 cars that didn't travel more than 50 metres from leaving the pump.
"Some people made it onto the main A30."