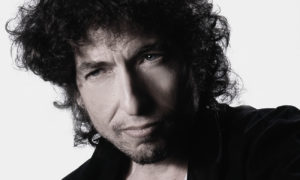 Bob Dylan has been accused of sexually abusing a 12-year-old girl during the 60s.
A lawsuit claims the singer-songwriter gave the girl drink and drugs before abusing her over a six-week period in 1965.
The girl – known in court documents as JC – is seeking unspecified damages and a jury trial.
In the paperwork filed at the Manhattan Supreme Court the girl – now aged 56 – accuses Dylan of assault, battery, false imprisonment, and infliction of emotional stress.
It's claimed Dylan – real name Robert Zimmerman – abused her at his New York apartment.
The girl alleges he used drugs, alcohol, and threats of violence.
The offences acts were described in the filing as "predatory, sexual and unlawful" abuse committed "intentionally by him…without her consent".
The girl suffered "severe mental distress, anguish, humiliation and embarrassment, as well as economic losses", the lawsuit claimed, adding that she is "emotionally scarred and psychologically damaged to this day".
Dylan's lawyers denied the allegations – adding:
"This 56-year-old claim is untrue and will be vigorously defended."