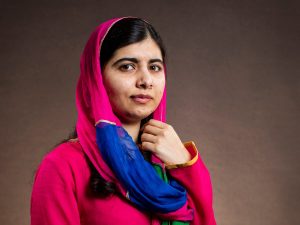 Nobel Peace Prize winner Malala Yousafzai has called for an immediate ceasefire in Afghanistan.
Malala was shot in the head by Taliban gunmen in 2012 after speaking up for women's rights in Pakistan.
She came to Britain for treatment and then went on to study at the University of Oxford.
In a tweet Malala, 24, said:
"We watch in complete shock as Taliban takes control of Afghanistan.
"I am deeply worried about women, minorities and human rights advocates.
'Global, regional and local powers must call for an immediate ceasefire, provide urgent humanitarian aid and protect refugees and civilians."
Meanwhile, the Afghan Government has surrendered to the Taliban.
The insurgents stormed the US Embassy and the presidential palace in the capital Kabul.
The Taliban have freed thousands of terrorist prisoners from the Pul-e-Charkhi jail at the Bagram air base.