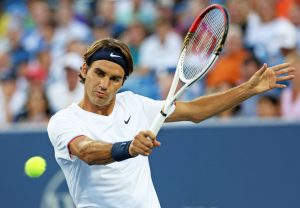 Roger Federer will not play tennis for "many months" as he prepares for further knee surgery.
The 20-time Grand Slam winner had two operations on his right knee last year.
It's hoped further surgery will rectify the problem.
Federer, 40, said:
"I'll be on crutches for many weeks, and also out of the game for many months.
"It's going to be difficult in some ways but, at the same time, I know it's the right thing to do because I want to be healthy, I want to be running around later as well again.
"I also want to give myself a glimmer of hope to return to the tour in some shape or form.
"I am realistic – I know how difficult it is at this age right now to do another surgery and try it.
"But I want to be healthy.
"I will go through the rehab process with a goal, while I'm still active, which I think is going to help me during this long period of time."
Federer has won Wimbledon eight times, the French once, Australian six and the US Open five.