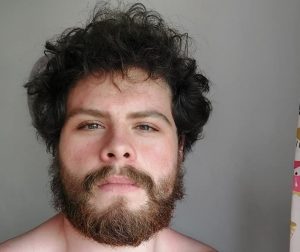 Jake Davison
The police watchdog is to investigate how mass killer Jake Davison was given back his gun and licence a month before he shot dead five people – and then himself.
The gun and licence were taken away after an alleged assault last year.
Both were handed back in July – a month before his killing spree.
It is not known if the weapon – believed to be a pump action shot gun – is the same used in the shootings –.
The Independent Office for Police Conduct (IOPC) will also look at Davison's state of mind and the "decision making" taken by officers.
IOPC regional director David Ford said:
"We can confirm that this morning we received a mandatory referral from Devon and Cornwall Police relating to yesterday's tragic events in Plymouth in which six people lost their lives.
"Our thoughts remain with all of the many people who will be severely affected.
"The referral related to yesterday's events as well as police contact with Jake Davison prior to the incident, including the force's role and actions regarding firearms licensing.
"After assessment of the referral we have determined we will carry out an independent investigation focusing on Jake Davison's firearms licensing history and its impact on the tragic events of Thursday 12 August."