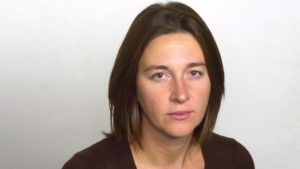 The BBC has condemned the decision by Russia not to renew the visa of correspondent Sarah Rainsford.
The broadcaster called the move "an expulsion".
Ms Rainsford has been told she must leave the country by the end of the month.
It's believed the ban is in retaliation for Russian journalists in the UK not being grated visas.
BBC Director-General Tim Davie said:
"The expulsion of Sarah Rainsford is a direct assault on media freedom which we condemn unreservedly.
"Sarah is an exceptional and fearless journalist.
"She is a fluent Russian speaker who provides independent and in-depth reporting of Russia and the former Soviet Union.
"Her journalism informs the BBC's audiences of hundreds of millions of people around the world.
"We urge the Russian authorities to reconsider their decision.
"In the meantime, we will continue to report events in the region independently and impartially."
The Foreign Office described the move as "another unjustified step by the Russian authorities".