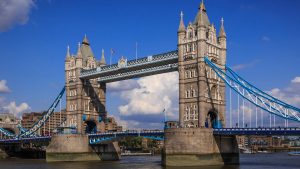 Tower Bridge in London has reopened after becoming stuck overnight.
The bridge's bascules were unable to close properly – leaving them apart for more than ten hours.
Traffic built up either side of the bridge from mid-afternoon on Monday.
The problem wasn't resolved until the early hours of Tuesday morning.
Tower Bridge is a vital traffic and pedestrian link across the Thames.
It also allows ships to pass underneath.
Closures always cause jams.
The bridge – one of the most famous in the world – was built by the Victorians more than 100 years ago.