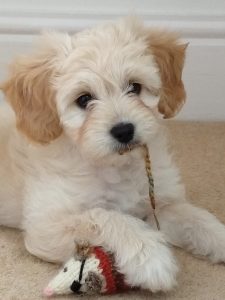 Dog kidnappers could face five years in prison, under proposed law changes.
Dognapping has increased over the last year as people have turned to pets for comfort in lockdown.
Some breeds are fetching more than £3,000.
The high prices make them a target for thieves.
More than 500,000 people signed a petition calling for a specific crime of dog stealing.
Currently, pets are seen as property and fit into the same group as laptops and bicycles.
A Government pet theft task force is adding the finishing touches to a report.
It will include the new offence of pet abduction.
The PA news agency reports anyone found guilty could be given five years.
A government source told PA:
"Instead of making a tokenistic change to the law, we have been listening to charities, breeders and the police to get a better understanding of what we need to do to tackle this awful crime.
"Part of the package will be a new offence to better reflect the fact that for most people, pets are not just property and having one stolen is traumatic for both the owner and the pet.
"A purpose-made new offence will do this and mean those who steal pets will face tougher sentences than they do at the moment."