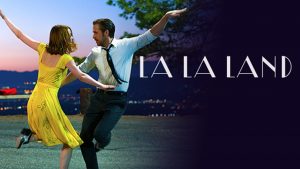 A Hollywood producer is looking to create Britain's largest film and television production unit.
Hudson Pacific Properties – the company behind La La Land – has teamed up with investment group Blackstone to develop a £700 million site.
The companies have spent £120 million on 91-acres in Broxbourne, Hertfordshire.
It is hoped more than 4,500 jobs will be created – and raise £300 million for the local economy.
Hudson Pacific and Blackstone are yet to secure planning approval.
Victor Coleman, Hudson Pacific CEO, said he was confident the facility will be in "high demand from leading content creators".
Lewis Cocking, the leader of Broxbourne Borough Council, said:
"This was a fantastic opportunity for the people of our borough.
"The economic boost was just what we need following the pandemic.
Prime Minister Boris Johnson said the investment would create a hub for UK and international productions.
He added it will "showcase home-grown talent on the global stage".