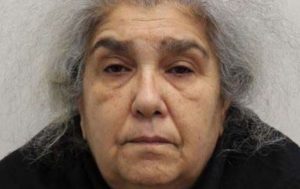 Picture: Metropolitan Police
A confidence trickster who swapped a bag of diamonds worth £4.2 million for worthless pebbles has been found guilty of theft.
Lulu Lakatos, 60, from Romania posed as a gems expert to lift the precious stones from the prestigious Mayfair jeweller Boodles.
Calling herself "Anna" she went to value the diamonds for Russian buyers.
By sleight of hand, she switched the stones for an identical bag full of pebbles.
The diamonds have never been recovered.
Lakatos was caught in France and extradited back to the United Kingdom.
She claimed her younger sister Liliana was the real thief.
She died in a road accident in 2019.
Grey-haired Lakatos had denied conspiracy to steal on March 10th, 2016.
Two other members of the gang – Mickael Jovanovic and Christophe Stankovic – earlier admitted the charge and were jailed.
However, two unknown members of the robbery team have not been found.
It's feared the missing diamonds have already been recut and sold on.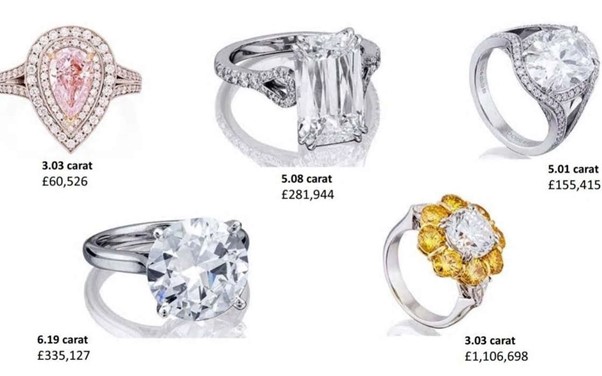 Pictures: CPS
Sentencing Lakatos, Judge Emma Goodall QC, said:
"You have been convicted of conspiring to steal diamonds, the jury having rejected your defence it was your deceased sister and not you who perpetrated the offence.
"This was a highly sophisticated and audacious offence in terms of planning, risk and reward, an offence in respect of which you played an integral role.
"You spent almost an hour in the Boodles London showroom exploiting their trust, which allowed you to engage in a brazen deception and through sleight of hand you stole seven diamonds valued at £4.2 million."
Thomas Short, from the Crown Prosecution Service (CPS), said:
"Lulu Lakatos' actions were criminal.
"She played an integral part in an audacious swoop that could be likened to a scene from a Hollywood film.
"Having committed the ultimate sleight of hand, Lakatos simply walked out of a Mayfair luxury jewellers with more than £4m worth of diamonds in her handbag.
"The prosecution case included strong witness testimony and CCTV footage which showed Lakatos arriving outside Boodles the evening before, while the shop was closed, to scope out the area.
"We were also able to show her movements after the heist which included efforts to change her appearance and leave the country via Eurostar in less than three hours after stepping foot into Boodles.
"The CPS is committed to prosecuting those who break the law for their own financial gain and will work with the police to catch and prosecute offenders."
Acting Detective Sergeant William Man of the Flying Squad said:
"This was an audacious theft, carried out in plain view of experienced and professional staff at a renowned jewellers.
"The meticulous planning and execution of this theft reveals to me that those involved were highly skilled criminals.
"However, due to the tenacious police work of the Flying Squad, involving painstaking analysis of a vast amount of evidence, we have managed to identify Lakatos and bring her to justice.
"While she played a key role in this theft, it is clear she did not work alone, and enquiries remain ongoing to identify all those involved."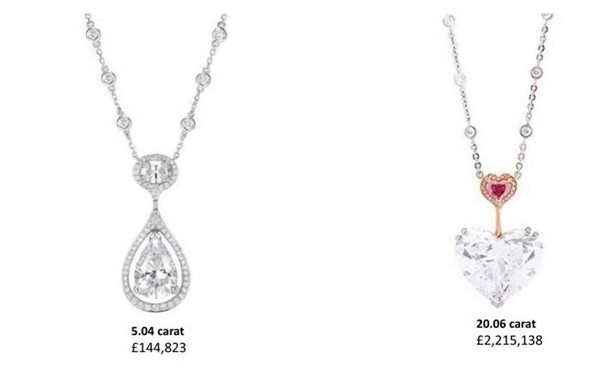 Picture: CPS