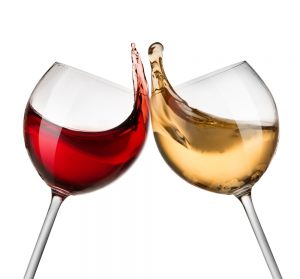 Wine drinkers can save £130 million a year as the Government cuts through EU red tape on imports.
Each bottle of wine coming to the UK could be 13 pence cheaper.
The saving comes as the Government does away with a VI-1 form.
It's for a test to verify the acidity of a wine. It is not used for other drinks.
Government officials estimate an annual saving of £130m.
Ninety-nine per cent of wine drunk in Britain is imported.
More than half – 55 per cent – comes from the EU.
The Wine and Spirit Trade Association (WSTA) maintains the VI-1 paperwork is a means to protect EU winemakers from foreign competitors.
Miles Beale, WSTA chief executive said:
"This is a truly historic moment for the UK's world-leading wine trade.
"We have spent more than two years campaigning relentlessly to avoid the introduction of new import certificates for EU wine imports on the one hand and scrapping the unnecessary and costly VI-1 wine paperwork for non-EU wine imports on the other.
"Applying the forms to EU wines would have reduced consumer choice and bumped up prices.
"It's a truly fantastic outcome.
"This is a major win for wine lovers and the UK wine industry.
"I am sure corks will be popping across the globe in celebration of this most welcome news."
Ranil Jayawardena, the international trade minister, said:
"It's fantastic that the British people will no longer have to pay for unnecessary bureaucracy when they buy a bottle of wine.
"Trade is key for economic growth and levelling up the country."