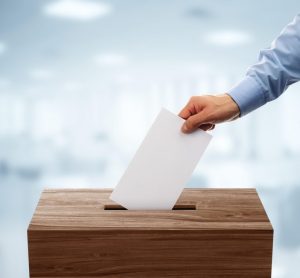 The Conservative Party's lead in the polls has fallen to its lowest level in more than six months.
The latest survey for Yougov shows the Tories have dropped from 13 percentage points to just four.
Support for the party stood at 38 per cent – down six on the previous week.
Labour was up three per cent to 34.
It's the narrowest gap between the two parties since mid-February.
The public appear to be concerned about the leadership of Prime Minister Boris Johnson.
He tried to skip self-isolation after being in direct contact with Health Secretary Sajid Javid who'd tested positive for Covid-19.
The PM is also facing trouble within his own Cabinet over proposals to push up National Insurance rates to help pay for an overhaul of social care.
In the party manifesto to Conservatives said it would not increase NI, income tax or VAT.
A Cabinet minister told The Times:
"There is no way there is a majority in the cabinet in favour of this. We haven't been asked."
And Business secretary Kwasi Kwarteng said he hoped the manifesto promise "would not be broken".
He added:
"I don't see how we could increase national insurance."