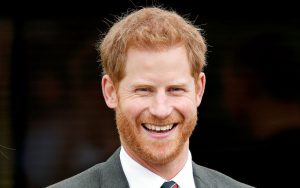 Prince Harry has agreed a mega million-pound four book deal, it is reported.
The Mail claims the Prince himself oversaw the bidding for his books.
Sources said the bidding started at £18 million before rapidly going to £29 million.
The first book is a memoir to be released later this year.
The second will not be published until the Queen – his grandmother – has died.
Harry's wife Meghan will pen a third – a "wellness" guide.
The subject and author of the fourth is not known.
The Mail source said two publishers flew from London to California to negotiate with the Prince.
Others took part in the auction through video calls.
The source said:
"He [Harry] conducted negotiations – he had a very 'take it or leave it' attitude.
"His starting price was $25million (£18million) and the final figure was way north of that, possibly as much as $35-40million (£25-29million).
"Those involved were actually very shocked by his approach, which was to look at them coldly and state his demands – $25million.
"In Britain, publishing is still a rather 'gentlemanly' industry.
"It's high stakes but is still conducted in very genteel terms."
"The final contract was actually for a four-book deal, with Harry writing one 'when his granny dies'".
News the second book won't be publish until the Queen dies has shocked Buckingham Palace.
"People [will] start asking, 'what has he got, who is he going to target?'
"The very idea of this unexploded bomb, hanging about waiting for the Queen to pass, is just extraordinary and may strike many as being in very bad taste."