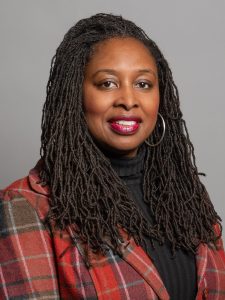 Labour MP Dawn Butler was ordered to leave the Commons after refusing to withdraw an accusation about the Prime Minister.
Ms Butler – MP for Brent Central – called Mr Johnson a liar.
She said he had "lied to the House and the country over and over again".
Under Parliamentary rules MPs are not allowed to accuse each other of "lying".
Acting Deputy Speaker Judith Cummins asked the MP to withdraw her remarks, but Ms Butler refused and was ordered to leave.
The incident happened during the last debate in the Commons before MPs leave for the summer break.
Ms Butler used her speech to attack Mr Johnson and claim he'd "misled" the House during the Covid-19 pandemic.
Judith Cummins stopped Ms Butler and asked her to "reflect on her words and perhaps correct the record".
Ms Butler replied: "At the end of the day, the Prime Minister has lied to this House time and time again and it's funny that we get in trouble in this place for calling out the lie, rather than the person lying."
Ms Butler was again asked to retract her comments and again she refused.
She said: "I have reflected on my words, and somebody needs to tell the truth in this House that the prime minister has lied."
The MP was ordered to leave the House for the rest of the day.