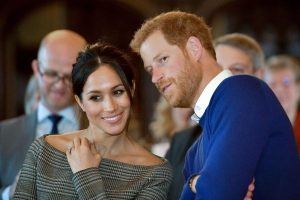 Prince Harry has written a book to share the "highs and lows" of his life.
He said the book will be "accurate and wholly truthful".
It will embrace his "mistakes and lessons learned" and is "intimate and heartfelt" and "honest and moving".
It is reported Harry spoke privately to his family about the book.
However, he would not expect to be given permission for the book by Buckingham Palace.
Proceeds from the book will go to charity.
Publisher Penguin did not disclose the deal details of the venture part from it including an audio book and international rights.
Prince Harry, 36, said in a statement:
"I'm writing this not as the prince I was born but as the man I have become.
"I've worn many hats over the years, both literally and figuratively, and my hope is that in telling my story – the highs and lows, the mistakes, the lessons learned – I can help show that no matter where we come from, we have more in common than we think.
"I'm deeply grateful for the opportunity to share what I've learned over the course of my life so far and excited for people to read a first-hand account of my life that's accurate and wholly truthful."
A Penguin press release said:
"Prince Harry will offer an honest and captivating personal portrait, one that shows readers that behind everything they think they know lies an inspiring, courageous, and uplifting human story."
Harry and Meghan, 39, now live in California with their two-year-old son Archie, and daughter Lilibet born on Jun 4th.