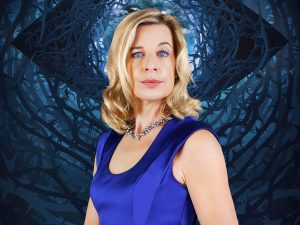 Controversial right wing commentator Katie Hopkins is to be deported from Australia after "joking" about flouting quarantine rules.
Ms Hopkins – no stranger to provocative remarks – was in the country to take part in Big Brother Australia.
She was in isolation in her hotel room when she posted comments and videos on social media.
In the video she told how she would "lie in wait" for hotel staff to deliver food to her room.
She would open the door "naked with no face mask".
She also called lockdowns the "greatest hoax in human history".
Sydney and Melbourne are currently both in lockdown.
Following a public outcry about her behaviour the Australian Government cancelled her visa.
And she was promptly sacked from the reality show.
Home Affairs Minister Karen Andrews said Ms Hopkins' comments were "appalling" and a "slap in the face" for Australians in lockdown.
She added:
"We will be getting her out of the country as soon as we can possible arrange that.
"Personally, I'm very pleased she'll be leaving."
Ms Hopkins claimed she was "joking".
Last year Ms Hopkins was banned from Twitter after a string of offensive comments.
She has called migrants "cockroaches" and described Islam as "repugnant".