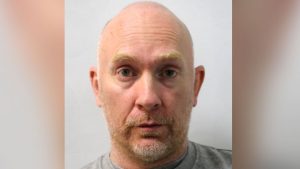 Wayne Couzens – the police officer who murdered Sarah Everard – has been dismissed from the force.
The 48-year-old Metropolitan Police firearms officer has pleaded guilty to the murder of the 33-year-old marketing executive.
At an earlier hearing he admitted kidnapping and raping Ms Everard.
The private disciplinary hearing against father of two Couzens was held as quickly as possible after the murder plea.
Assistant Commissioner Helen Ball sacked him with immediate effect.
Details of the hearing will not be revealed until they have been heard in open court.
Ms Ball said: "Couzens has betrayed everything we, the police, stand for and following his guilty pleas and convictions I have dismissed him today.
"All of us in the Met are horrified, sickened and angered by this man's crimes.
"Sarah was a young woman who had her life cruelly snatched away from her.
"I know she is sorely missed by so many people and our thoughts remain with her loved ones.
"We are so profoundly sorry."
Couzens is due to be sentenced at the Old Bailey on September 29th.