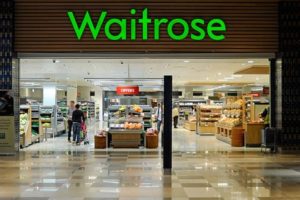 John Lewis and Waitrose are planning to cut 1,000 jobs.
The losses are part of a shake-up of store management.
The decision follows the closure of eight John Lewis shop earlier this year.
Then 1,500 jobs were at risk.
Like most High Street stores and shopping chains the company is adapting to a change in the market.
A John Lewis spokesperson said:
"The proposed job cuts will allow us to reinvest in what matters most to our customers."
The group will invest in customer service roles and "visual merchandising to make our shops look their best to entice customers".
It will "reduce the number of layers between our most senior leaders and non-management".