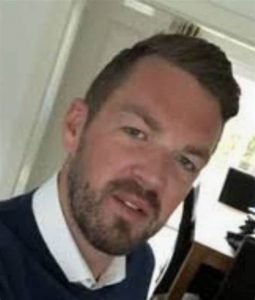 Andrew Bone
A Savills estate agent worker who allegedly posted a racist comment after England's Euro02020 final defeat has been named as Andrew Bone.
His Twitter comment sparked outrage.
After an England player missed a vital penalty Bone is said to have tweeted:
"N***** ruined it for us".
The highly offensive tweet was part of a torrent of racist abuse against England.
Three players in particular – Bukayo Saka, Jadon Sancho and Marcus Rashford – bore the brunt of the shocking language.
All three missed penalties in the game against Italy at Wembley.
The alleged Bone tweet was quickly deleted, followed by another saying "Omg, I haven't said anything."
However, people worked out the messages had come from an account named Andrew Bone.
Savills confirmed on Monday it had taken action over the tweets.
It said in a statement:
"Savills confirms that the staff member connected with the racist comments placed on Twitter claims that his account was taken over by a third party and that the matter is being referred to the Greater Manchester Police.
"Savills has acted swiftly and confirms that the individual is suspended from duty pending the findings of this investigation, which is being progressed as a priority.
"Savills has a policy of zero tolerance on any form of racial abuse or discrimination."
Mr Bone's stepfather Robert Dutson claimed his relative's account had been "hacked".
Robert Dutson told Mail Online:
"He didn't post the remark. His account has been hacked.
"That is not him.
"He is not a racist.