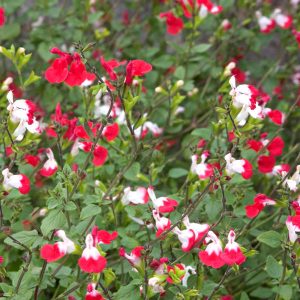 A picture of a plant so rare it only flowers every 400 years has been identified as a common-and-garden bloom.
Facebook posts claimed the plant was a Mahameru from the Himalayan mountains.
In fact, is a "Hot Lips" Salvia found in most English gardens.
One flower magazine had it as the "Plant of the Week".
Guy Barter, Chief Horticulturist of Britain's Royal Horticultural Society (RHS) said:
"This is Salvia 'Hot Lips', a garden variety commonplace in the UK and it flowers every year.
"I am not so sure that 'Mahameru flower' actually exists!"