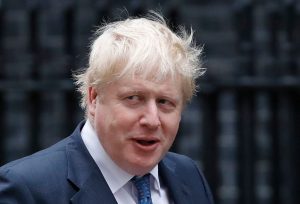 Prime Minister Boris Johnson is on the verge of making a U-turn on foreign aid to quash a Tory rebellion.
Mr Johnson is said to be "actively considering" giving MPs a formal say on the decision to cut aid from 0.7 per cent to 0.5 per cent.
More than 50 MPs – including former PM Theresa May – are against the £4 billion cut.
They claim it runs the risk of the Tories being known once again as "the nasty party".
The Government argues the cut is needed to help off-set the astronomical cost of dealing with the Covid-19 pandemic.
Mr Johnson has been recommended to table a vote before Parliament rises for its summer break within weeks.
Downing Street is concerned unless the rebel MPs are offered something – and soon – they will force the issue through the House.
The Foreign Secretary Dominic Raab and the Chancellor Rishi Sunak are said to have met last week in an attempt to find a solution to the row but failed to agree a way forward.
One Tory MP told The Sunday Times:
"It's clear there are no votes to be won on this issue in the red wall seats and there is a feeling among colleagues that we are turning back into the 'nasty party'.
"It's not just the cut to aid, but the chumocracy claims and Hancock's resignation, which all bundled together have an aroma of nastiness about them.".
And a senior Whitehall source said:
"The rebels have made it clear that this issue is not going to go away.
"I think there is now a realisation within government that this could become a much longer issue and there is legislation coming up that will require the goodwill of MPs.
"Giving MPs a vote in Parliament is now under very active consideration and there is the very real prospect that it will happen before the summer recess."