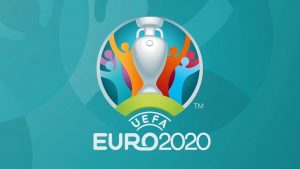 England fans have been warned not to travel to Rome for the game against Ukraine.
The Italian authorities have increased border controls to stop England supporters trying to skirt around quarantine rules.
All visitors to Italy from Britain must quarantine for five days on arrival.
The deadline means fans will not be able to go to the Saturday game without breaching the rules.
The Italians may demand to see England fans' boarding passes when they arrive at the stadium in Rome.
If they've arrived after Monday, they won't be allowed in.
A spokesman for the Italian Health Ministry said:
"We're stepping up border controls.
"The five-day quarantine law remains and will not be modified.
"Whoever arrives today or tomorrow cannot go to the game on Saturday.
"We're stepping up border controls to verify why English people are coming to Italy and to make sure they are quarantining.
"The rules will be enforced.
"Our advice to England fans is that it is too late to come for the game."
A agovernment source told The Telegraph.
"It is not a question about nationality, but of where people are resident.
"Unfortunately, we have seen that the delta variant is circulating in the UK.
"If an English fan who lives in Barcelona, for instance, wants to come to Rome, there's no problem."
The Italians are equally worried about England fans at the game celebrating wildly if their team wins.
A statement from the British Embassy said:
"The Italian authorities are responsible for setting and enforcing the rules for entry into Italy.
"Current guidance states that from 21 June, people travelling from the UK or those who have been in the UK in the previous 14 days must self-isolate for five days upon arrival in Italy, after which they must take a rapid antigenic or molecular swab test for Covid-19 and test negative for release.
"This means that fans travelling from the UK to Italy after 28 June will not arrive in time to be able to watch the Euro 2020 quarter-final in Rome on 3 July 2021."