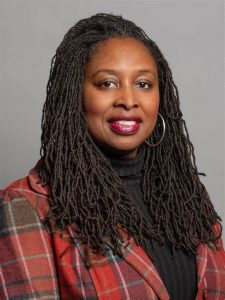 Dawn Butler, a leading Jeremy Corbyn ally, has denied she is preparing to challenge Sir Keir Starmer to lead Labour if the party loses the Batley and Spen by election.
It is claimed there is a plot by the hard Left to replace Sir Keir if the Labour held seat is lost.
Ms Butler was a frontbench member of former leader Jeremy Corbyn.
Labour sources say Ms Butler is banking on Labour losing Batley and Spen before making her move.
She would have the support of key members of the Labour Party.
Ms Butler told the Telegraph:
"Like many MPs, I travelled up to Batley this week to support Kim Leadbeater and work for a Labour win.
"I never have been, and never will be, part of a coup against a Labour leader and have no interest in standing against Keir.
"Labour needs to improve – and that was clear from some of the doorstep conversations – but that is up to the current leadership to put right."
If, however, Labour loses a seat it's held since 1977, there will be renewed calls for Sir Keir to stand down.