Holidaymakers with two jabs might be able to go abroad without quarantine on return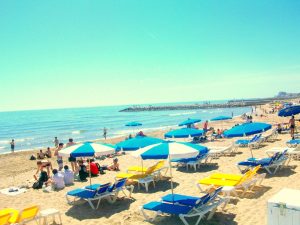 Library picture
People who have had two Covid-19 vaccinations may be able to travel abroad without having to quarantine on return.
Health Secretary Matt Hancock said the Government was piloting a scheme which would replace isolation for fully vaccinated travellers.
He said: "We're not ready to be able to take that step yet, but it's something that I want to see and we will introduce, subject to clinical advice, as soon as it's reasonable to do so."
The new measures could be announced on Thursday as the Government reveals a revue of the "traffic light" scheme.
It is not expected that many new countries will be added to the "green list".
But allowing people to visit an "amber list" country without the need to isolate would open many popular destinations.
So far, more than 31 million people in Britain have had two doses of the vaccine.
However, it is unclear how children, who are not yet in line to be vaccinated, would be treated under this system.
Prime Minister Boris Johnson said:
"I want to stress that this is going to be, whatever happens, a difficult year for travel.
"There will be hassle, there will be delays, I am afraid, because the priority has got to be to keep the country safe and stop the virus coming back in."