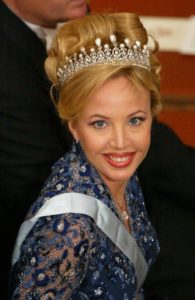 A Princess is facing jail having been ordered to pay £1.83 to a court within weeks.
Princess Camilla de Bourbon was fined £2 million for contempt of court.
She is fighting a long-running inheritance dispute with a French bank.
She has refused to reveal the whereabouts of jewellery, statues and a painting by Gauguin worth £50 million.
The Princess has lost an appeal to overturn the order made in a Jersey court.
And a proposal to pay the £1.83 million in 60 monthly instalments was also rejected.
So far, she has paid £166,666.65 and must now pay the balance by July 15th or face the threat of jail.
Court papers say:
"If payment of the full amount due has not been made by the end of that day, the order for imprisonment in default of payment will take effect."
Princess Camilla has called the fine "unjust".
She added: "I have only ever spoken the truth throughout these proceedings.
"I am determined that justice will be done."
She is appealing to the Privy Council and possibly the European Court of Human Rights.
The Jersey court asked the Princess to track down assets owned by her mother to help rebuild the family's £214 million trust fund.
However, she claims she does not know where they are hidden.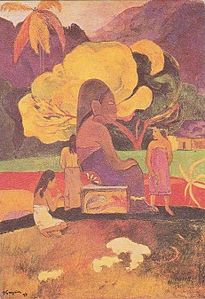 Among the treasures is Paul Gauguin's "Hina Maruru".
The family dispute has been rumbling along for the last ten years.
It began when Princess Camilla's mother set up a trust fund in 1987 for her two daughters – Camilla and Christiana
In 2010 more than £100 million in investments and art was transferred from the fund into the mother's name.
Christiana feared she was being denied her inheritance.
In 2017 the Royal Court of Jersey ordered the trustees to rebuild the fund – including the Gauguin picture.
Princess Camilla, 49, was told to disclose her mother's wealth to investigators – but she refused.
Acting for the Princess, Advocate Olaf Blakeley, said she did not know the location of many of her mother's assets.
Commissioner Julian Clyde-Smith said:
"The court believed [at the last hearing] that she knows where the Gauguin is.
"The way to purge the contempt is to tell us.
"And she has not done that."