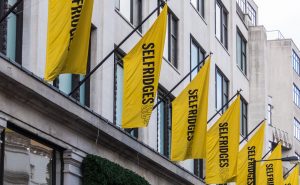 Posh shop Selfridges is reported to be for sale for £4 billion.
Its owners are considering an offer.
Selfridges was founded in 1908. It is known for its extravagant window displays and top brands.
It opened its flagship store in Oxford Street, London in 1909.
It is the second largest shop in Britain after Harrods.
Selfridges also has stores in Birmingham and Manchester.
The company is owned by the Weston family from Canada.
They have an £11 billion shop empire and is one of the richest families in Britain.