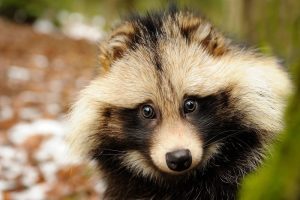 Raccoon dogs – an exotic member of the fox family – could be heading to Britain, warns a government department.
The mammal – native to Japan, China, and Siberia – is one of the "most destructive" invasive species on a list compiled by Department of Environment, Food and Rural Affairs (DEFRA).
Raccoon dogs were introduced from their homeland into the old USSR in the 1950s.
They were farmed for their fur.
However, escaped dogs spread rapidly throughout the continent colonising many northern European countries.
Despite efforts to eradicate the dogs they are now as close as France and the Netherlands.
Some have been kept as pets in Britain but from 2019 it is illegal to own or buy a raccoon dog.
One escapee has been found and killed in Wales, another is on the loose in Lincolnshire, and a third has been stolen from a garden in Oldham.
The animal is a renowned escaper; experts call them the escapologists of the mammal world.
People are urged to report any sightings of the dogs.
Dr Stephanie Wray, the chair of the Mammal Society, said:
"There are a small number of sightings around Britain each year.
"Luckily, these have been sightings of single animals so far, but wild animal populations can grow remarkably quickly, and the raccoon dog is a very adaptable animal which can breed quickly and survive on a wide range of food.
"We need to be mindful of their potential impact on our native species and report any such sightings as soon as possible."