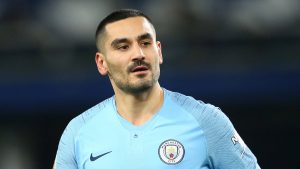 Manchester City footballer Ilkay Gundogan has given his Champions League bonus to his childhood club to help them fund a new pitch.
The midfield playmaker was at Hessler 06 in Germany for ten years.
His manager and uncle Ilhan said:
"We are still very closely connected to the club, because we spent large parts of our childhood here.
"When Ilkay heard that many children were withdrawing because there was no artificial pitch, it hit him hard."
Rainer Konietzka, club chairman, said:
"Without Ilkay, we would not have been able to start this project."
Gundogan will pay most of the £258,000 needed for the artificial pitch from his bonus.
City were beaten 1-0 in the final against Chelsea.